Gregory Lake is a lake located in Nuwara Eliya, Sri Lanka. It was constructed in 1873 by damming the Thalagala Stream, which originates from the Piduruthalagala Mountain, as part of a program to supply the town with electricity. The lake takes its name after the then British Governor, Sir William Gregory, who oversaw its construction. It was used by the British for recreational activities and water sports. Although its popularity has waned a little since then, recent renovations aim to return the lake to its former glory. One has to purchase a ticket to enter the lake region and once inside there are several choices of activity. Tickets can be purchased for motor boat rides or one can hire a foot powered boat.
While adults may just want to sit and enjoy the scenery, children may enjoy taking a lap of the ground on top of a pony. Gregory Lake can get pretty crowded in April which is the peak tourist season. The lake is approximately a kilometre outside of town. It is currently a take-off and landing spot for domestic seaplanes. When in town one should also try to visit Victoria Park which was built in 1897 to mark Queen Victoria's sixtieth year on the throne. Located within the city limits, the park contains a variety of plants with brightly hued flowers.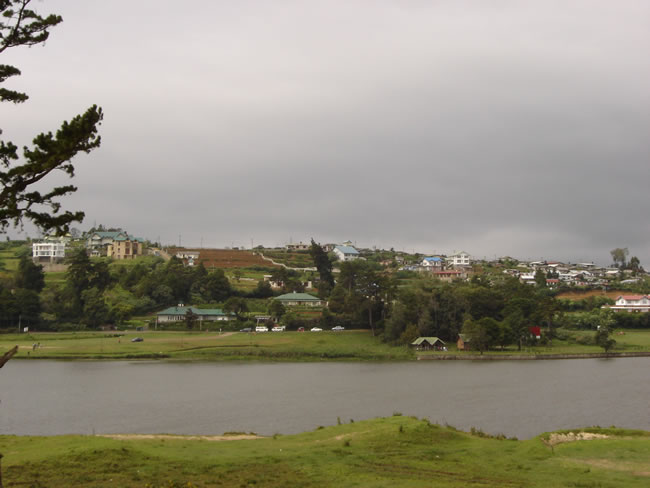 Nuwara Eliya (literally 'City of Light') is a part of Sri Lanka's Central Province. Compared to most parts of the island, the city enjoys a cool climate throughout the year due to its high elevation. It is an important area for tea cultivation. The town is the ideal base point to visit surrounding attractions such as the Horton Plains National Park. The town also contains an excellent golf course where one can play a round or two.
The city proper is quite urban and tourists who want to enjoy the area's famous greenery should try staying at Nuwara Eliya accommodation near the outskirts. Jetwing Warwick Gardens offers one of the best Nuwara Eliya bungalows, with gorgeous vistas of the surrounding mountains. Resembling the Scottish manors of old, the bungalow gives the feeling of seclusion but is actually quite close to town.