Maldives is a spectacular tourist destination since there are so many fun activities you can do when you visit. The most popular activities are the outdoor adventures like diving, snorkelling and exploring the reefs around the island. Throughout the year Maldives waters are warm and clear so it is ideal for exploration. There are over 1000 different types of species that dwell in the sea and you could see them, swim amongst them and observe the wonderful corals embedded on the reef. Diving lessons and packages are easy to come by when in the area. There are a number of agents and companies that are willing to rent diving equipment and to teach you how to navigate through the waters. The best thing is that you do not need to be a professional diver to enjoy an expedition underwater; snorkelling is one of the easiest activities which you can learn and master while you are in the country.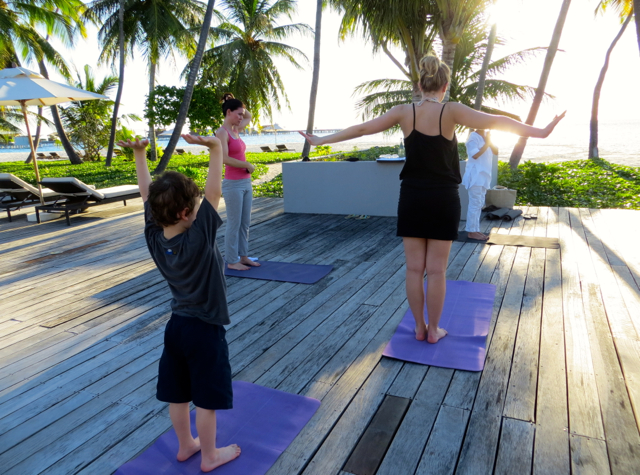 You could also take part in an island excursion and travel to one of the local islands. A visit to the local islands will expose you to the unique Maldivian culture and cuisine which is a very gratifying experience. The island culture and lifestyle in Maldives is influenced by fishing. The fishing community has their own stories and folk tales; their heroic adventures out at sea are fascinating. Maldivian people are extremely friendly and hospitable and they always welcome you to listen to their stories and share a meal. The key ingredients in all of the dishes are coconut, rice and seafood. When you visit a local island you should taste some local cuisine for it is quite simply delicious.

Maldives is also a great destination for visitors who want to relax and detoxify. There are so many spas; wellness centres and massage clinics that will help one unwind. The traditional healing methods are perfect to ease stress and anxiety. Try out Gandhakolhi leaf treatments and those remedies offered at Hakeembe as these are authentic therapy sessions which one can only find in the Maldives. For all-inclusive vacation deals stay at a Maldives resort. There is a variety of hotels which provides accommodation in Maldives so one will find it easy to book a room which fits one's budget. Anantara Dhigu Maldives is a great place to spend your vacation for the rooms are luxurious and the hotel offers various tours and spa treatments for their guests.