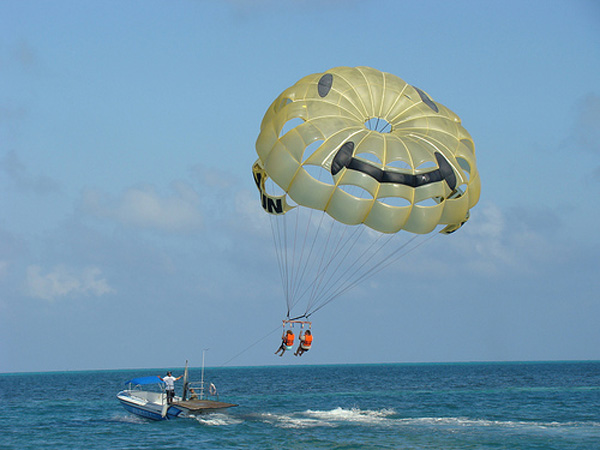 Among many travellers worldwide, the Maldives is the holiday destination of choice. Situated in the warm, inviting waters of the Indian Ocean, the country is a geographical wonder. The islands are made up of coral reefs that grew around volcanoes that had gone extinct. While it has over a thousand islands in its domain, only about 200 are habitable. Each island is unique but the one thing they all have in common is their breathtaking beauty. The sandy white beaches, the shimmering blue waters and the friendly locals have all contributed to Maldives being hailed as a paradise on Earth.
At times it may seem as if the entire Maldivian tourism industry is centred around the ocean. After all, the beach is the perfect place to relax and rejuvenate. The salty air and the sound of waves help make a soothing atmosphere that will help tourists forget their troubles. As for those looking forward to a more action filled vacation, there are plenty of activities around the beach to satisfy even the most seasoned of adventure seekers.
Parasailing is arguably the most popular and exciting water sport available in the Maldives. The recreational activity involves a person who is attached to a specially designed parachute and then towed behind a fast moving vehicle (usually a boat). Tourists are usually given the option of taking off and landing from the beach or from the boat while at sea. Some of the more powerful crafts are able to keep two or three people airborne at the same time and is a terrific activity for couples. There are few sights on the planet that can compete with the bird's eye view of Maldives afforded by parasailing and everyone who visits here should try it at least once.
In addition to parasailing, tourists can also go deep sea diving, jet skiing, surfing and snorkelling. There are numerous places that offer excellent services. To keep things simple, travellers can choose a Maldives island resort that provides these facilities. The Anantara Veli, Maldives is highly rated among Maldives boutique resorts and has the facilities for many water sports. The hotel also has a very good spa, giving guests the best of both worlds.