Parasailing has become a popular pastime on many coastal resorts around the world. Although this is definitely one of the safer extreme sports, there are still a few things you should know before you sign up.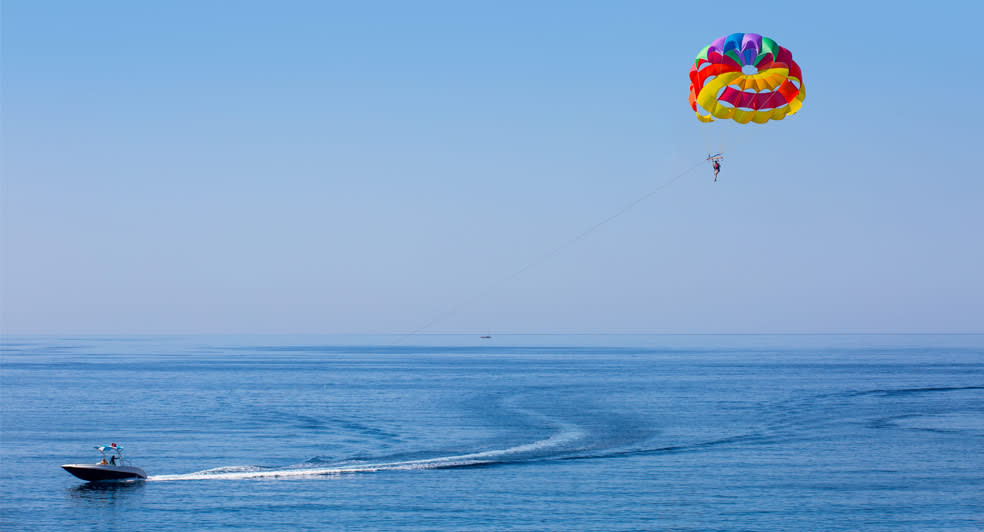 Get to know the ropes
Most parasailing accidents are caused by the ropes breaking. This could be because of strain, overexposure to the elements, knots and numerous other factors. Even if your instructor has years of experience, always check the ropes yourself. If the ropes look frayed or dirty, insist on changing them.
Keep an eye on the weather
Parasailing during strong winds is a big no! Some countries have strict rules about parasailing, and even large resorts like Anantara Kihavah Maldives Villas, for example, a luxury resort in Maldives, have guidelines. However, others are based solely on the decision of the instructor. The rule to follow is if it's too windy for an umbrella, then stay on the ground.
A seated position is safer than standing
There are two positions for parasailing: sitting in a gondola or hanging upright in a harness. The first is the safest choice, the latter might sound more fun, but the possibility of an accident is much greater.
Don't stick too close to shore
The accepted rule for parasailing is the 3-to-1 distance from the beach. Basically, if the instructor gives you 500ft of rope then he should keep a minimum of 1500ft distance from the shore. If he boasts about going closer, pass on the ride.
Fritzjames Stephen is a travel writer, who writes content based on the myriad of experiences and indulgences that the world has to offer travellers across all walks of life. Google+