The mere thought of Abu Dhabi brings to mind towering skyscrapers and a rapid degree of development that has made this Emirate one that is frequently visited by businessmen and tourists. For those in Abu Dhabi on business, with a hectic itinerary in hand, some well needed relaxation and rejuvenation can be achieved by to Sir Bani Yas island, located southwest of the emirate.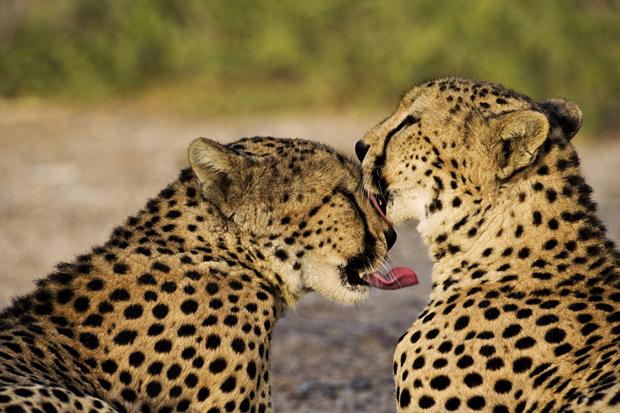 This natural island whilst being the largest island of the United Arab Emirates, it is also home to the region's largest wildlife reserve established by Sheikh Zayed Bin Sultan Al Nahyan, who was also the founder of the UAE. Due to decades of concentrated efforts and investments, the Sir Bani Yas Island now boasts of its very own bird sanctuary in addition to an amazing display of wildlife and natural endowment.
This island, a natural miracle, is also a haven for archaeologists who are discovering evidence of the human civilisation through settlements preserved throughout the island thereby indicating its historic importance as well. However, Sir Bani Yas Island's true crowning glory is evidenced in its rich and diverse display of the animal kingdom making it the best location in the region for intriguing nature and wildlife walks.
While most tours of the island can be arranged via most villas in Abu Dhabi, be mindful in selecting an experienced and seasoned guide who would be able to provide you with comprehensive explanations of the flora and fauna of the region. So when leaving your Spa Resort Abu Dhabi, ensure that you put on your hiking shoes, wear your hats and grab your sunglasses and cameras for the photo opportunities on this island are truly endless. Such a walk through Sir Bani Yas Island, Abu Dhabi would provide you with opportunities to witness panoramic natural sceneries as well as diverse wildlife ranging from Beisa Oryx, Red Deer, Giraffes, Urial sheep, Axis deer and more as they congregate in flocks all around the isle. To gain the most out of the experience, opt for a sunny day when the weather conditions are favourable for a fun outing and don't forget your sunscreen!