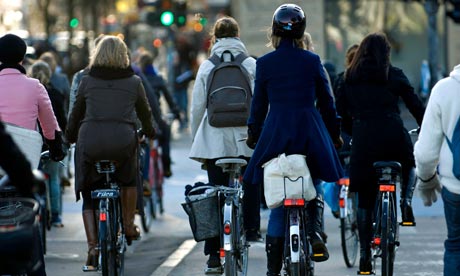 Cycling through the labyrinthine roads and paths of London is the most enjoyable manner to discover the many faceted wonders of the city. Bicycle paths are structured to cover the most renowned as well as comparatively unknown sites and attractions ensuring the visitors a comprehensive tour at their own pace. Thus, a cyclist is able to see the Buckingham Palace and The Houses of Parliament, enjoy the beauty of Hyde Park and hear the chimes of the Big Ben in as well as gaining an insight into the animated markets, law courts and docks to name a few.
Being an economical and "green" mode of transport discovering the city and its way of life on bicycle has become widely popular among both British and foreign tourists. An added advantage lies in the ability to avoid crowds and traffic. Therefore, many tour centres offer bicycles and other necessary equipment for hire as well as providing experienced guides. The multiplicity of the Capital's attractions makes it impossible to see all of London completely by a day's cycling. Hence, tours are often conducted by dividing the city into three sections; East, West and Central London, which can be visited on different days. The metropolis is a cycle friendly region with specified bicycle paths which can be deviated from if the cyclist wishes, ensuring optimum safety for both adults and children. All Travel Information Centres and many bicycle shops offer free color-coded maps portraying various cycle routes making it possible for visitors to select the paths they wish to take basing their preference on scenic or sightseeing value and expertise on riding.
The myriad attractions of the city make it important for visitors who wish to make optimum use of their stay to lodge at a central London hotel with easy access to the capital's important districts. The centrally located Elysee Hotel offers guests the conveniences of modern comforts at an affordable price ensuring a pleasant and memorable stay in the exciting British capital.