Incredibly popular among almost everyone who visits, hot ballooning in Chiang Mai offers the greatest view of the entire area. Want to know how it happens?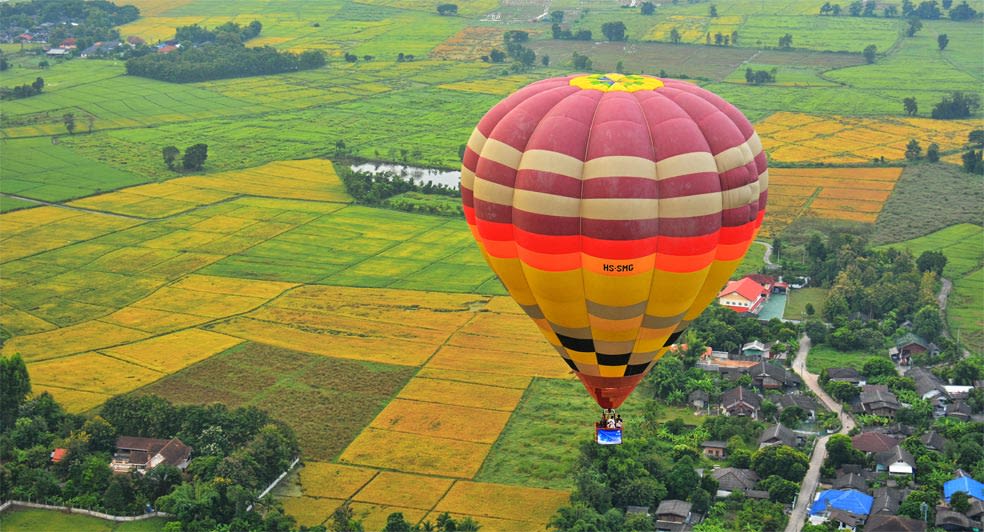 Booking
Offered by almost any Chiang Mai Hotel, you must make sure to make an advanced booking, especially if you are booking it during the December winter season of Chiang Mai. Most flight bookings include a 2-way transfer from the launch site to the hotel.
The process
With most places offering two flights per day, it's best to stick to the schedule. Each basket can generally hold up to six adults, however, they usually limit it to one pilot and four passengers. First, the balloon is laid out, the crew then proceed to inflate it with cold air utilizing a powerful fan as well as turning the burner flame on afterwards.
The views
You'll witness a breathtaking sunrise if you fly in the morning, upon a backdrop of terraced paddy fields and mountains. The highlight of the trip.
Wrapping up
It is a common tradition to have a champagne toast at the end of the journey upon landing, before heading back to the hotel. If you're staying at Anantara Chiang Mai Resort, the launch sites are pretty close by.
Caleb Falcon is a travel writer who specializes in writing content based on the many exciting world adventures that await intrepid travellers. Google+